Full Time
$60.000 USD / Year
Salary: $60.000
September 30, 2023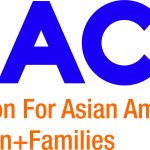 Organizational Background:  
Founded in 1986, the Coalition for Asian American Children and Families (CACF) is the nation's only  pan-Asian children and families' advocacy organization that brings together community-based  organizations as well as youth and parents to fight for equity for Asian American and Pacific Islander  (AAPI) children and families. In addition to its work to improve the health and well-being of AAPI children  in New York City, CACF works to transform the AAPI community by fostering collaboration, promoting  community leadership, and building a collective voice.
Description/Responsibilities: 
CACF is currently seeking a Data Policy Coordinator to join the Data Equity Team to lead the Invisible No More Campaign for Data Equity (INM).  For over a decade, CACF's Invisible No More Campaign has led advocacy efforts to rectify the systemic erasure of AAPI New Yorkers in data collected by city and state agencies and ensure that AAPIs and our needs are accurately and properly included in disaggregated data.  This Data Policy Coordinator will work alongside the current Special Projects Policy Coordinator in advocating for the data disaggregation policies and implementation that AAPI communities in New York City and New York State deserve.  The Data Equity Team is housed within CACF's Policy Team alongside Budget Policy, Education Policy, and Health Policy.
The Data Policy Coordinator will co-lead the campaign's advocacy at the City and State levels.  Some responsibilities candidates can expect include the following:
Coalition-building and advocacy campaign work on data disaggregation (City and State)
Lead INM's coalition-building efforts in facilitating and planning meetings with other community partners and CACF members
Develop INM Campaign advocacy strategy collaboratively with other Steering Committee members as well as CACF's own internal data disaggregation priorities
Prepare external-facing memos and materials related to data disaggregation, in support of overall campaign goals, and especially toward public education
Collaborate on communications around campaign (in partnership with CACF's Communications staff)
Community education in service of campaign goals (i.e. revision bill in the City and new legislation in the State)
Political and government relationship-building
Manage outreach to City, State, and Congressional legislators
Research relevant agency officials in New York City, New York State, other states, or other countries
Coordinate meetings for the campaign with elected officials, agency officials, Members, and other nonprofit organizations
Collaborations with other teams within Policy Team and at CACF
Other tasks as assigned
Required skills:  
Skills of building and managing advocacy campaign of diverse stakeholders;
Excellent attention to detail and project management skills;
A working knowledge of and/or interest in the issues affecting New York City's AAPI communities;
Experience with event planning;
Strong writing, proofreading/editing skills.
Preferred qualifications:
Experience leading a coalition or working in a community-based organization/context is a plus.
Experience with advancing equity in data-related subject matter.
Demonstrated interest or experience in local government and politics is a plus.
Working proficiency in an Asian language is a plus.
Location: CACF's office is located in Manhattan. This position is hybrid. The Data Policy Coordinator will be expected to be available for in-person work in New York City.
Salary: This is a full-time position.  The starting salary is $60,000. Excellent medical, dental, and vision benefits, including 100% coverage of employee premium costs. Four weeks vacation plus 17 paid holidays. 403(b) plan pre-tax deduction for retirement and pre-tax commuter benefits plan available.
To Apply:  To apply for this position, please send the following to [email protected]:
your resume,
a cover letter detailing why you are a strong fit for this position, and
two writing samples.
Equal Opportunity Employer: CACF is an equal opportunity employer. All applicants will be considered for employment without attention to race, color, religion, sex, sexual orientation, gender, gender identity, national origin, ancestry, citizenship status, genetic information, age, veteran status, military status, mental or physical disability status, or citizenship status.