Fundraising Basics
April 11 @ 1:00 pm

-

3:00 pm

EDT

$50
Description:
If you are new to fundraising; your organization is hiring its first fundraising director or you are looking to strengthen your fundraising program, this workshop is for you. It's not enough to hope that people will give to your organization, solid strategy and preparation are critical to success. Participants will learn about best practices and key strategies and tools that can position an organization for fundraising success.
Workshop topics include, but are not limited to:
Why people give
What a development plan is
Who contributes to achieving fundraising results
How development operations are vital to fundraising success
Why Inclusion, Diversity, Equity and Access (IDEA) are important to donors and your fundraising program
What ethical fundraising includes
Facilitator: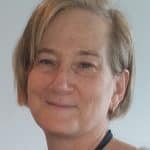 Brigid Lang, MPA, CFRE, CPC
Bridget Lang is a consultant and coach who has worked in nonprofits for more than 25 years, with particular passion for organizational development and fundraising. Recent appointments include Interim Deputy Executive Director at the Human Services Council, Interim Chief Development Officer at Oliver Scholars and Executive Director at Grace Institute, a workforce development program. Brigid has done extensive consulting in fundraising, nonprofit management, C-suite coaching, multiracial/ multicultural team building, diverse board development & governance, and training with an anti-racist lens. She holds a Master's in Public Administration from Columbia University and B.A. in English from Vassar College. She is currently Chair of the Board of Delgracia Corp, Inc., a startup nonprofit whose mission is to assist young mothers aging out of foster care. Brigid's practice is grounded in the organizing principles of the People's Institute for Survival and Beyond and focuses on the concentration of power in organizations. Her work includes systems analysis and preparation for change, fundraising, governance, leadership and developing mechanisms for accountability. She is a member of Racial Literacy Groups, the Associations of Fundraising Professionals and Nonprofit Professionals and the Alliance for Nonprofit Management.
Email [email protected] with any questions! 
---
We request that organizations limit their registrations to 5 participants per workshop. Please only register other people when you can provide the requested information for each participant; additional registrations under the same name will be removed. If you would like more than 5 employees from your organization to participate in this workshop, please email [email protected].
---
---
Registration is required. Please be advised that by registering for this event, unless we hear from you otherwise, we will include you as part of our regular electronic mailing list. Please also be advised that the event may be recorded or photographed by Support Center for Nonprofit Management (Support Center). By enrolling for this event, you hereby: (1) give consent for Support Center or any third parties to use your photograph or image in its print, online and video publications; (2) release Support Center, its employees and any outside third parties from all liabilities or claims that you might assert in connection with the above-described uses; and (3) waive any right to inspect, approve or receive compensation for any materials or communications, including photographs, videotapes, website images or written materials, incorporating photos/images of you. To revoke this waiver, To revoke this waiver, please email Operations Associate, Maya Kassahun, at [email protected].