Over the past three years Support Center has supported the organizational and mission sustainability of over 200 nonprofit organizations through comprehensive consulting and coaching engagements, including organizational assessments, strategic plans, executive coaching, board development, and redesign efforts.
In that time, we have also supported more than 30 nonprofits through an executive transition and conducted over 250 professional development workshops — both open to the public and customized for specific nonprofit groups — designed to help new and emerging nonprofit leaders increase their own personal effectiveness as well as their organization's overall effectiveness.
The following examples provide a window into our impact. Support Center is also engaged in a multi-year effort to understand the impact of our work through improved assessment efforts.

Since 1938, the Boys and Girls Club of Newark (BCGN) has provided affordable after school, weekend, and summer programs to thousands of children in Newark and surrounding communities in New Jersey. BGCN takes an integrated approach to youth development, offering services that nurture the whole child – emotionally, physically and socially, taking into account the full spectrum of a young person's life.
BGCN engaged Support Center to guide its strategic planning process, which included staff and board retreats and a series of strategic planning committee meetings, culminating in a plan that was presented to and received well by the full board. To operate effectively in today's nonprofit environment, which is characterized by increased competition for dollars, government funding fluctuations, sluggish payment systems, and rapid changes in the needs of communities, we believe organizations like BCGN must have clear and focused strategic priorities. By developing standard metrics aligned with their strategic priorities, organizations are positioned well to stay on track and to communicate their progress clearly and effectively with their many stakeholders.

Founded in 1977 by David Marquis, Marquis Studios is a multi-disciplinary arts education nonprofit that inspires a passion for learning by bringing the arts into New York City public schools. Up until his unfortunate passing, Mr. Marquis served as the Executive Director until 2017 and was a dynamic well- loved leader who brought to his work considerable experience as a theater artist of many capacities.
In late 2017, Support Center began working with Marquis Studios on a full transition management project, starting with an interim placement process to find a leader who could stabilize and manage the organization throughout the transition to new full-time, long-term leadership. In early 2018 the Board hired Diana Breen, who had completed Support Center's Interim ED Training only a few months before. Over the course of the year, Diana worked diligently, in concert with the Board, to support the staff, keep programs running smoothly, implement financial management best practices, and relocate the organization's offices. While Diana was leading the organization as an interim, Don Crocker and Pat Richter conducted an executive search with the Board and ultimately helped them identify and hire Paula Heitman as the new Executive Director. Paula has extensive experience with grant writing, development, strategic planning and event management and brings over 25 years of programmatic and senior administrative experience to Marquis Studios. Today the organization continues to run smoothly under her leadership.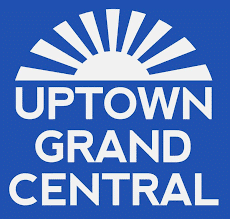 Support Center worked with Uptown Grand Central's board and staff to build a board structure that can support the organization's vision for the future. This work was done in partnership with NYC Small Business Services as part of its Avenue NYC nonprofit management coaching program. Uptown Grand Central works with merchants and neighbors along the east side of 125th Street to enrich the area through collaboration, research, and creative community projects.
Carey King, Uptown's Director, said, "Our work with the Support Center and Melba Butler (a Support Center affiliate consultant) has been transformative. We're a young organization and many of our board members have never served on a board before." Melba's work, she explained, helped "move us toward an understanding of board member roles, work and expectations." And by working with the Support Center, she continued, "we have had access to the whole body of work on nonprofit governance and operations that have gone before us. My advice to other nonprofits would be: You are not alone! There are resources, and the Support Center will connect you."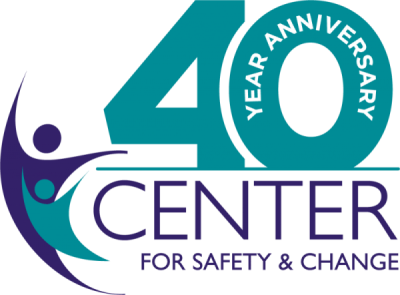 The Center for Safety and Change (CSC) was reeling from a government shutdown in early 2019, which had frozen the flow of federal funds to domestic violence shelters. Founded in 1979, the organization serves victims of domestic violence, sexual assault, and other violent crimes in Rockland County, New York. It is the sole victims assistance agency in the county, with 65% of its funding coming through government contracts. However, CSC recognized that diversifying its funding was just one of the changes it needed to make.
Beginning in September 2019, Support Center affiliate consultant Marie Zieger guided the organization through their first-ever strategic planning process. That process surfaced potential models such as Rosie's Place, a women's shelter in Boston that accepts no government funding, as well as foundational discussions of CSC's mission, vision and scope of programs. Planning got off to a strong start with a visioning session that involved 70 staff and board members, most of whom had never met one another. They dug into the vision and mission and had lively discussions about how deep and wide CSC should go, for instance, in addressing the root causes of violence and reaching out more intentionally to the immigrant community.
Support Center conducted an organization assessment, benchmarking research and stakeholder interviews in the fall of 2019, and the committee selected six key priority areas on which to focus its work.  Then Covid-19 hit. While the organization easily could have chosen to "press pause" on this work in light of the pandemic, the leadership team found strategic planning even more critical. The committee determined that CSC's adaptability is its key strength, and it remains important to lead from a hopeful perspective and take "thoughtful risks."
While the pandemic will have a long term effect on the organization and the communities it serves, CSC resolved to draw on its past resiliency and look at the current environment, as bleak as it seems, as an opportunity to explore new ways of delivering services virtually and motivate the board around resource gathering. The ED and committee chair decided to "walk it back" and take the time to analyze the current portfolio of programs and services, while six working groups took a deeper dive into the six strategic priority areas.
The board adopted the new plan in November 2020. The process gave Marie Zieger a different perspective on conducting strategic planning during a crisis. "While I would have advised against it in the past, this partnership offered an opportunity to leverage the synergies created between the board and staff to address crises in real time and generate valuable new thinking."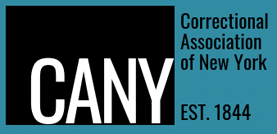 Founded in 1844, the Correctional Association of New York (the CA) is an independent nonprofit organization that advocates for a more humane and effective criminal justice system and a more just and equitable society. Support Center began a long-term executive transition project with the CA in 2016 when we helped to place an interim executive director.
The search for a long-term executive director concluded with the appointment of Jennifer Scaife. We have continued to support the transition through an onboarding process that ensures open lines of communication and clarity between management and the board. Support Center also worked with the CA on a comprehensive review of its programmatic, finance, and governance structures with an eye towards advancing the organization's mission.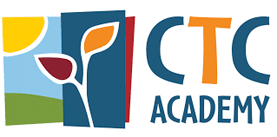 CTC Academy provides education and therapeutic services for students ages 18 months to 21 years with an array of developmental disabilities, including cerebral palsy, genetic and neurological disorders, and autism spectrum disorders. Operating on two campuses in New Jersey, CTC aims to maximize the life potential of its students while supporting their families along the way.
In recent years, CTC has experienced rapid growth – the number of students served, budget size, faculty and staff, and physical space – which has created both opportunities and challenges. Support Center began working with CTC to help develop its first strategic plan, covering three years. "CTC has attempted, on a number of occasions, to conduct strategic planning on its own," says CTC Executive Director Ken Berger, "so engaging a consultant was a new concept for the Board. Board members have mentioned how helpful and useful the process has been so far. We all appreciate that the Support Center has been able to move us forward in a way that we couldn't have done on our own."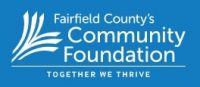 Support Center partnered with Fairfield County's Community Foundation (FCCF) to organize and host the Susan M. Ross New Executive Director Institute, held virtually on September 18 & 25. In total, 20 participants engaged in an innovative, peer learning-based curriculum designed to illuminate resources and success strategies for nonprofit executive directors.
In Support Center's 2017-2021 strategic plan, we laid out ambitious plans for "organizing and facilitating effective communities of practice among partner organizations and in concert with our funding partners." This highly interactive, two-day "bootcamp" is one of the ways that we implemented this strategicgoal. Support Center and Fairfield County Community collaborated on the session content, guest speakers and recruitment of participants.
Given the pandemic, the sessions were held virtually via Zoom for this diverse group of first time executive directors. The topics covered during the program were: leadership and management, fundraising and development, strategy and partnerships, risk management, board governance and relations, financial management, and organizational growth and development.
Danielle Marchione, manager of FCCF's Center for Nonprofit Excellence, remarked, "As a community foundation, new nonprofit leaders share their needs with us. We relayed these needs to Support Center and through our collaborative effort, obtained national and local experts. Participants of the Susan M. Ross New Executive Director Institute benefited from a comprehensive need-to-know overview in a time sensitive and safe manner. This will surely help prepare them to take the helm during an unprecedented global pandemic, a time when meeting community needs is more critical than ever."
One participant shared, "This was a great opportunity to expand learning on important topics for executive directors. There was great exposure to top of field resources and networking and insight into 'how things work.' It was grounding and uplifting at the same time. Thank you!" Another participant summed up the experience this way: "As a new nonprofit leader, the institute provided an excellent foundation in key areas such as finance, risk-management and fundraising. The panelists were experts in their fields and
shared practical and relevant advice for new leaders. This should be required for every new executive director in Fairfield County. Thank you for bringing us together."