The Role of the Board in Fundraising
November 13, 2019 @ 9:30 am

-

12:30 pm

EST
Half-Day Workshop 
Certificate Program: Executive Leadership
Description:
Getting the board to fundraise can be a very challenging experience even when board members recognize that a primary responsibility of any nonprofit board is ensuring that the organization has the resources it needs to meet its mission.
Meeting this responsibility can involve many things, including: ensuring that there is a viable development plan in place; partnering with staff to meet annual fundraising goals; helping to identify and cultivate potential donors; owning their responsibility to act as ambassadors for the organization; making a personal gift; soliciting donations from their extended personal universe; and helping to create and maintain a culture of philanthropy throughout the organization.
This interactive workshop offers ample time to discuss specific individual challenges, help participants identify the dynamics of effective fundraising, discuss ways to overcome resistance and examine how their own relationship to money influences their ability fundraise.
In this workshop, participants will:
Instituting "Give/Get" policies;
Requiring 100% board giving;
Transitioning from a programmatically focused board to a fundraising board;
How to establish and communicate fundraising expectations to current and new board members; and
Enhancing the board's capacity to fundraise.
This workshop is best suited for:
Board Members,
Executive Directors
Senior development and strategy officers who work on developing board effectiveness
Facilitator: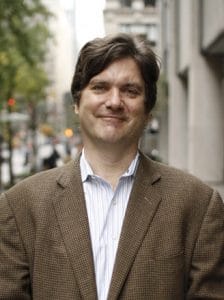 Ted Geier is a lifelong New Yorker who – since graduating from Fordham University at Lincoln Center in 1981 – has been creating and building cultural and other nonprofit ventures, raising tens of millions of dollars, producing thousands of special events, and distributing films for the world's leading producers. Ted Geier Partners provides planning and development services to the CEO's and boards of social change organizations, most recently the Correctional Association of New York City, the Human Rights Project of the Urban Justice Center, Legal Services NYC, the Open School Project, and the SS Columbia Project.
Geier created the nonprofit Cause Effective: Nonprofit Resource Development Center, in 1981 and led it through 1995. Cause Effective is still flourishing today, helping hundreds of social change organizations raise funds and friends. As CEO for 15 years, Geier provided consultation and training to more than 2,000 nonprofits, published three books, including Make Your Events Special (considered by many to be the most useful guide to planning nonprofit special events), and produced more than 500 special events, including seven annual New York Folk Festivals, conferences, rallies, galas and performances. His last project with Cause Effective was the 50th anniversary of CARE, a video-linked event in seven cities featuring Presidents Bush, Carter and Ford that raised millions of dollars. While at Cause Effective, Geier created a unique resource development assessment system that helps nonprofits evaluate and plan fundraising, recruitment, marketing, and special events campaigns.
In 1995, Geier founded CineMuse, a film production and distribution company providing entertaining arts, science, nature, documentary and family programs from leading producers such as BBC and Discovery Networks to museums, science centers, zoos, aquariums, and universities in North America and South America. In 2004, Ted founded LOVE, HALLIE Foundation to promote youth philanthropy – helping young people improve their communities and the world. LOVE, HALLIE has reached more than 60 million people worldwide with messages encouraging young people to fight poverty and disease through media and publications, special events, youth action campaigns, and www.lovehallie.org. Geier created the Veto the 'Squito program with LOVE, HALLIE in 2006 and engaged thousands of students nationwide in fighting malaria.
Register:
**Our registration system is not available, please email w[email protected] to register for this workshop**
| ORGANIZATION BUDGET | PRICE |
| --- | --- |
| Under $200,000 (or individual/student) | $105 |
| $200,000 to $1 million (or consultant) | $180 |
| $1 million to $5 million | $230 |
| Over $5 million | $250 |