Full Time
$60,000 USD / Year
Salary: $60,000
October 9, 2023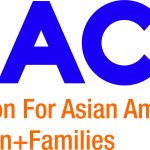 Start Date:  Immediately
Hours:  Full Time
Location: Hybrid; must be able to work in-person in NYC
Organizational Background Founded in 1986, the Coalition for Asian American Children and Families (CACF) is the nation's only pan-Asian children and families' advocacy organization that brings together community-based organizations as well as youth and parents to fight for equity for Asian American and Pacific Islander (AAPI) children and families. In addition to its work to improve the health and well-being of AAPI children in New York City, CACF works to transform the AAPI community by fostering collaboration, promoting community leadership, and building a collective voice.
CACF is seeking a full-time Budget Policy Coordinator to support our campaigns that fight for a fair, inclusive, and equitable State budgets that address the needs of AAPI New Yorkers.
New York State Asian American Pacific Islander (AAPI) Equity Budget Coalition: 
The Equity Budget Coalition, formed in coalition of over 100 AAPI organizations from across the State, is led in large part by the Coalition for AAPI Children and Families (CACF) and the Asian American Federation (AAF). Across New York State, Asian American Pacific Islander (AAPI) community needs have been historically ignored and disproportionately underfunded. AAPI communities continue to grapple with growing anti-Asian violence, gender-based violence, displacement from their homes, exclusion from government programs, and the ongoing, disproportionate impacts on health and mental health of the COVID-19 pandemic. Community-based organizations (CBOs) are uniquely equipped to address these disparities and support the diverse needs of AAPI communities through culturally responsive and linguistically competent approaches. In this way, AAPI CBOs are filling an urgent service gap, allowing community members to access social and healthcare services, public benefits, legal assistance, and other crucial services.
Primary Responsibilities
The State Budget Policy Coordinator will develop and organize support for CACF's State budget policy agendas by working closely with policymakers, CACF member agencies and partners, community leaders, elected and appointed officials, and our partners in the budget advocacy space.
Policy/Advocacy
Act as thought partner with the Director of Policy and Government Relations and other CACF team members on campaign strategy, community engagement, mobilization, education, and relationship building initiatives
Work with community partners and legislators to provide leadership in setting state budget priorities, campaign-wide goals and strategies, advancing new ideas that align with NY State AAPI Equity Budget Coalition-wide strategy and state budget strategic planning
Coordinate and maintain organizational relationships for advocacy-driven coalition-building work for the AAPI Equity Budget Coalition
Lead budget analysis and coordinate collaborative development of budget priorities
Develop and maintain government relations efforts at the State level.
Collaborate with state-level agencies and legislators to ensure allocation of funds
Develop and maintain partnerships with advocates and community leaders aligned in our budget priorities
Prepare policy memos and position papers, write and give public testimony at hearings, speak at press conferences, and implement advocacy actions.
Represent CACF in budget-related events. Participate in State and Local advisory boards.
Qualifications, Education and Experience
Required
Commitment to CACF's mission, educational equity, children's rights, and social justice.
Ability or interest in relationship-building across organizations, advocates, and stakeholders impacted by education policies.
Understanding of Asian American Pacific Islander communities and/or non-profit organizations.
Excellent oral and written communication skills; persuasive communicator with a keen eye for detail.
Excellent organizational skills and ability to prioritize tasks.
Capacities to lead, innovate, break new ground, take risks, and take public stances on issues.
Ability to work with diverse staff and flexibility to work on multiple tasks under pressure.
Interest in legislative, budget, and administrative advocacy and policy making
skills in researching and identifying new policy/advocacy opportunities
Ability to set priorities among multiple responsibilities
Strong computer skills
Preferred
Previous knowledge or experience in legislative and/or budget advocacy, AAPI issues, and leading advocacy campaigns
Demonstrated ability to work effectively with varied constituencies, including staff, social service organizations, elected and appointed officials, and government agencies
Salary and Benefits: Excellent medical, dental, and vision benefits. Four weeks vacation plus paid holidays.  403(b) plan pre-tax deduction for retirement and pre-tax commuter benefits plan available.
Salary: This is a full-time position.  The starting salary is $60,000.
To Apply:  Apply by October 9, 2023
To apply for this position, please send the following to [email protected]:
your resume,
a cover letter detailing why you are a strong fit for this position, and
two writing samples.
Equal Opportunity Employer: CACF is an equal opportunity employer. All applicants will be considered for employment without attention to race, color, religion, sex, sexual orientation, gender, gender identity, national origin, ancestry, citizenship status, genetic information, age, veteran status, military status, mental or physical disability status, or citizenship status.