Engaging A Nonprofit Board to Address Racial Equity
August 17 @ 11:00 am

-

12:30 pm

Free
Description:
Nonprofit Quarterly recently organized two webinars on How Can Boards Join the Movement for Racial Justice. In a follow up to our most recent discussion on navigating conversations around race and equity, we planned a follow-up session on August 17th at 11 AM to focus on how to engage a nonprofit board in the conversation around racial justice.
During the session we will cover:
A brief review of a sampling of tools to begin a conversation about racial equity.
Discussion of how boards of directors are responding right now and the barriers.
What questions or can help to kickstart conversations?
How do we navigate that individual board members may have very different levels of understanding and awareness?
Learning Goals:
Provide an opportunity to think about the role of the board in conversations around racial equity;
Hear from peers about their experiences working with board members to talk about racial equity;
Identify one or two ideas for how participants might engage a board in a conversation around racial equity.
Description: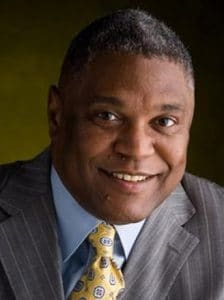 Keith H. Green is an accomplished Senior Executive, Thought Leader, Speaker and Facilitator with more than 30 years of success in nonprofits and defense. Leveraging extensive experience in organizational administration and operations as well as direction of training programs and staff in not–for–profit, commercial, and industrial environments, he is a valuable asset for health and wellness companies or programs for Education and children, of various sizes and stages of growth that are seeking expert assistance with project management, creating structure around human capital, staff development, strategic planning, or policy and practice development. His broad areas of expertise include board governance, strategy, strategic planning, business planning, and human resources.
As a veteran Board Member, Keith currently holds seats on the Board of Directors for University Hospital-­Newark, Programs for Parents, Inc, and Boys to Leaders Foundation. He has served as a Member on dozens of community organizations, schools, and nonprofits. He holds a Bachelor of Science – HRM from the Union Institute & University and completed the Executive Leadership Program at UCLA as well as the Advanced Leadership Program with United Way Worldwide.
Panelists:
TBA 
Email [email protected] with any questions! 
---
Registration is required. Please be advised that by registering for this event, unless we hear from you otherwise, we will include you as part of our regular electronic mailing list. Please also be advised that the event may be recorded or photographed by Support Center for Nonprofit Management (Support Center). By enrolling for this event, you hereby: (1) give consent for Support Center or any third parties to use your photograph or image in its print, online and video publications; (2) release Support Center, its employees and any outside third parties from all liabilities or claims that you might assert in connection with the above-described uses; and (3) waive any right to inspect, approve or receive compensation for any materials or communications, including photographs, videotapes, website images or written materials, incorporating photos/images of you. To revoke this waiver, please email Operations Associate, Gabriela Barria, at [email protected]