Engaging A Nonprofit Board to Address Racial Equity
August 17, 2020 @ 11:00 am

-

12:30 pm

EDT

Free
Description:
Nonprofit Quarterly recently organized two webinars on How Can Boards Join the Movement for Racial Justice. In a follow up to our most recent discussion on navigating conversations around race and equity, we planned a follow-up session on August 17th at 11 AM to focus on how to engage a nonprofit board in the conversation around racial justice.
During the session we will cover:
A brief review of a sampling of tools to begin a conversation about racial equity.
Discussion of how boards of directors are responding right now and the barriers.
What questions or can help to kickstart conversations?
How do we navigate that individual board members may have very different levels of understanding and awareness?
Learning Goals:
Provide an opportunity to think about the role of the board in conversations around racial equity;
Hear from peers about their experiences working with board members to talk about racial equity;
Identify one or two ideas for how participants might engage a board in a conversation around racial equity.
Description: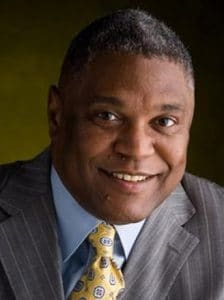 Keith H. Green is an accomplished Senior Executive, Thought Leader, Speaker and Facilitator with more than 30 years of success in nonprofits and defense. Leveraging extensive experience in organizational administration and operations as well as direction of training programs and staff in not–for–profit, commercial, and industrial environments, he is a valuable asset for health and wellness companies or programs for Education and children, of various sizes and stages of growth that are seeking expert assistance with project management, creating structure around human capital, staff development, strategic planning, or policy and practice development. His broad areas of expertise include board governance, strategy, strategic planning, business planning, and human resources.
As a veteran Board Member, Keith currently holds seats on the Board of Directors for University Hospital-­Newark, Programs for Parents, Inc, and Boys to Leaders Foundation. He has served as a Member on dozens of community organizations, schools, and nonprofits. He holds a Bachelor of Science – HRM from the Union Institute & University and completed the Executive Leadership Program at UCLA as well as the Advanced Leadership Program with United Way Worldwide.
Panelists:
Margarita.Rosa is a lawyer and an organizational leader with experience in the government and nonprofit sectors.  From 1995- 2015 Rosa was Executive Director of the Grand Street Settlement in NYC where she oversaw the delivery of early childhood education, after-school programs, and supports for adults of all ages to more than 10,000 New Yorkers annually.
Appointed by Governor Mario Cuomo, Ms.Rosa was the first Hispanic, the first woman and, at the time of her appointment, the youngest person to serve as the Commissioner of the New York State Division of Human Rights. She has taught in Graduate Schools of Public Service/Public Affairs at Baruch College and at New York University and at the Fordham Law School.
Ms.Rosa has served on the Boards of Directors of a number of not-for-profit organizations, as a Trustee of Princeton University, and as a member of several government Commissions and Task Forces. Margarita Rosa received an A.B. degree from Princeton University and a Juris Doctor degree from the Harvard Law School.
Rodney Fuller is formerly the President of The Rensselaerville Institute (TRI) and now a Sr, Consultant to the organization. For more than 50 years, TRI has helped improve peoples' lives by focusing relentlessly on the results that matter to them. Prior to TRI, Rodney, has been the Chief Executive Officer at several other organizations, most notable, was his tenure as the Chief Executive Officer and President of the Boys and Girls Club of Newark. One of the largest Boys and Girls Clubs in the Country, an anchor institution in the city of Newark and the city's largest after school provider.
Rodney has been featured in local and national media. He was selected as an outstanding African American role model and featured in a series of ads that aired on NBC television. He has appeared on Good Morning America, Good Day New York and New York 1. He has been featured in articles published by the NY Times and Daily news newspapers. Rodney is a UnionSquare Award Recipient, a Robert Bowne Foundation Research Fellow.
Rodney has been an adjunct professor, teaching macro practice, administration, community organization and social welfare policy Courses, at Marymount Manhattan College, Lehman College, Hunter College School of Social Work and  Ramapo College New Jersey and the Wurzweiler School of Social Work at Yeshiva University. Rodney has an MSW from Hunter College, Silberman School and is a licensed clinical social worker/Therapist, trained at Ackerman Institute for the Family. Rodney is a Ph-C at Yeshiva University's Wurzweiler School of Social Work.Ever pushing himself and others who wish to #pursueyourexellence, Rodney is an InternationalCoaching Federation (ICF), Advanced Certified Personal and Executive Coach (ACPEC), through the College of Executive Coaching.
Brigid Lang, MPA, CFRE, has worked in nonprofits for more than 25 years, with particular passion for organizational development and fundraising. She is currently Interim Deputy Executive Director at the Human Services Council. Most recently, she served as Interim Chief Development Officer at Oliver Scholars and Executive Director at Grace Institute, a workforce development program. Brigid has done extensive consulting and is presently a consultant and coach providing fundraising, nonprofit management, C-suite coaching, multiracial/multicultural team building and diverse board development & governance. She holds a Masters in Public Administration from Columbia University and B.A. in English from Vassar College and is a graduate of the Support Center's Interim Executive Director program.
Email [email protected] with any questions! 
---
Registration is required. Please be advised that by registering for this event, unless we hear from you otherwise, we will include you as part of our regular electronic mailing list. Please also be advised that the event may be recorded or photographed by Support Center for Nonprofit Management (Support Center). By enrolling for this event, you hereby: (1) give consent for Support Center or any third parties to use your photograph or image in its print, online and video publications; (2) release Support Center, its employees and any outside third parties from all liabilities or claims that you might assert in connection with the above-described uses; and (3) waive any right to inspect, approve or receive compensation for any materials or communications, including photographs, videotapes, website images or written materials, incorporating photos/images of you. To revoke this waiver, please email Operations Associate, Gabriela Barria, at [email protected].