Meeting Management
November 1, 2022 @ 10:00 am

-

11:30 am

EDT

$40
Description:
Meetings are essential for organization growth, but they can also be a huge time robber. If you've ever found yourself sitting in a meeting that could have been an email, you know what I'm talking about. But if they're properly planned and executed, meetings can be an extremely powerful tool for driving organizations growth. Luckily, there are some tricks and tools you can use to make your meetings more effective. In this workshop, you will learn the puse of different types of meetings and the essentials to creating effective agendas and sticking to them. With a little effort, you can transform your meetings from time-wasters into powerful productivity boosters.
Facilitator: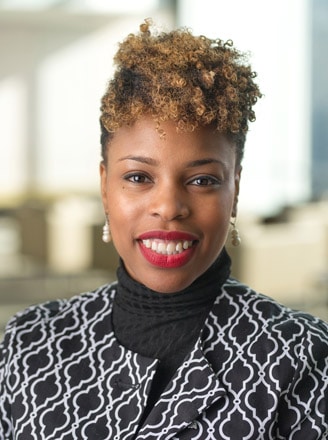 Melissa Shillingford is the Founder and Chief Project Management Consultant of Make Ideas Work, where she delivers trainings on Project Management and on Asset Based Community Development to social change agents. Melissa is a Board Member for Evaluate for Change, a non-profit that teaches leaders from nonprofits to use data and evaluation in their practice. Melissa is also the Training and Logistics Coordinator at JustLeadershipUSA (JLUSA) where she organizes leadership development trainings across the country for formerly incarcerated leaders and advocates through the Leading with Conviction and the Emerging Leaders programs. Prior to joining JLUSA, Melissa was the Director of Fellowships at the Prisoner Reentry Institute (PRI) at John Jay College of Criminal Justice. There, she was responsible for developing and managing several fellowship programs for students passionate about youth justice, advocacy, and philanthropy. Before PRI, she served in AmeriCorps at the Center for Civic Engagement at Northwestern University where one of her main projects was to develop and manage music mentorship programs for incarcerated young men at the Cook County Juvenile Temporary Detention Center. Melissa earned a Project Management Certificate from Baruch College, CUNY, a joint Master's degree in Human and Community Development and Urban and Planning with concentrations in Community Studies and Outreach & Community Development for Social Justice from the University of Illinois at Urbana-Champaign, and earned her B.S from John Jay College of Criminal Justice.
Email [email protected] with any questions! 
---
We request that organizations limit their registrations to 5 participants per workshop. Please only register other people when you can provide the requested information for each participant; additional registrations under the same name will be removed. If you would like more than 5 employees from your organization to participate in this workshop, please email [email protected]
---
---
Registration is required. Please be advised that by registering for this event, unless we hear from you otherwise, we will include you as part of our regular electronic mailing list. Please also be advised that the event may be recorded or photographed by Support Center for Nonprofit Management (Support Center). By enrolling for this event, you hereby: (1) give consent for Support Center or any third parties to use your photograph or image in its print, online and video publications; (2) release Support Center, its employees and any outside third parties from all liabilities or claims that you might assert in connection with the above-described uses; and (3) waive any right to inspect, approve or receive compensation for any materials or communications, including photographs, videotapes, website images or written materials, incorporating photos/images of you. To revoke this waiver, please email Operations Associate, Gabriela Barria, at [email protected]