Presentation Skills Basics: Moving Them from Their Point A to Your Point B
December 7 @ 9:30 am

-

11:30 am

EST

$50
Description:
This webinar is a "how-to" in the creation of impactful, successful, presentations for any medium, including video conferencing. The facilitator, Laurie Krauz, has a track record of helping clients write and deliver motivating messages using her practical techniques for over 30 years. The first portion of the webinar will be an introduction of techniques that Laurie Krauz has developed for over the past 30 years.
The second portion will allow for some brainstorming with participants, who volunteer to participate in advance of the session, to discuss and workshop presentations being used or developed (rough drafts are more than welcome!). If you would like to be one of the volunteers, please email us at [email protected].
In this workshop, participants will learn:
how to move listeners from their point A on the topic to the speaker's point B
how to develop and organize ideas to create a clear, concise message
how to decide what to include
how to decide what will motivate and move the listener
how to develop a vibrant delivery style
how to channel nerves into energized presentations
Facilitator: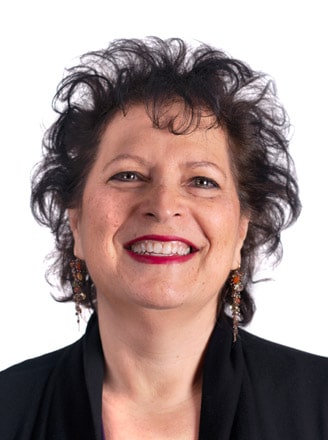 Laurie Krauz has helped men and women from all over the world and all walks of life achieve their own personal and professional styles while developing their ability to offer dynamic, compelling presentations. Her seminars and lectures have been presented at law firms, corporations, financial institutions, and universities. Krauz has been featured internationally on BBC Television, and in numerous publications, throughout the U.S. Her lectures, workshops, and seminars are offered both privately and at the corporate level. Laurie has a degree in Social Work from Penn State and is an award-winning jazz vocalist who has performed with a number of luminaries at such legendary venues as The Blue Note, Town Hall, and Birdland. She has been named one of the top 525 jazz vocalists of all time in an upcoming book by noted jazz critic, Scott Yanow.
Email [email protected] with any questions! 
---
We request that organizations limit their registrations to 5 participants per workshop. Please only register other people when you can provide the requested information for each participant; additional registrations under the same name will be removed. If you would like more than 5 employees from your organization to participate in this workshop, please email [email protected].
---
---
Registration is required. Please be advised that by registering for this event, unless we hear from you otherwise, we will include you as part of our regular electronic mailing list. Please also be advised that the event may be recorded or photographed by Support Center for Nonprofit Management (Support Center). By enrolling for this event, you hereby: (1) give consent for Support Center or any third parties to use your photograph or image in its print, online and video publications; (2) release Support Center, its employees and any outside third parties from all liabilities or claims that you might assert in connection with the above-described uses; and (3) waive any right to inspect, approve or receive compensation for any materials or communications, including photographs, videotapes, website images or written materials, incorporating photos/images of you. To revoke this waiver, please email [email protected].