Supervisory Essentials: Managing People and Leading Teams
March 19 @ 9:30 am

-

4:30 pm
Full-Day Workshop 
Certificate Program: Executive Leadership; Leadership & Supervision
Description:
Is there a difference between the skills and qualities that earned you the manager role and those that will help you effectively lead your team? Many supervise staff by the seat of their pants or based on the management styles and characteristics of leaders they admire or based on what they did not like in their own supervision. Through discussions, case studies and interactive activities, you will learn skills and techniques to promote success, handle difficult situations and build a team culture of collaboration, empowerment and trust.
In this workshop, participants will:
Learn how to foster healthy working relationships with direct reports, teams, supervisors and colleagues.
Establish a process for creating working agreements, setting and communicating expectations, and providing and receiving effective feedback
Improve capacity to effectively supervise, coach and mentor
Create an action plan based on your leadership style and using the skills and techniques from the workshop
This workshop is best suited for:
New supervisors
Anyone who wants to improve their supervisory skills
NOTE: This workshop should be taken prior to all other workshops for Leadership & Supervision Certificate enrollees. This workshop is also included in the Executive Leadership Certificate program.
Facilitator: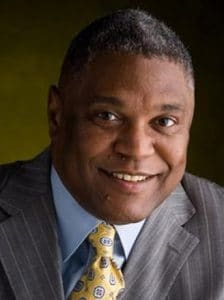 Keith H. Green is an accomplished Senior Executive, Thought Leader, Speaker and Facilitator with more than 30 years of success in nonprofits and defense. Leveraging extensive experience in organizational administration and operations as well as direction of training programs and staff in not–for–profit, commercial, and industrial environments, he is a valuable asset for health and wellness companies or programs for Education and children, of various sizes and stages of growth that are seeking expert assistance with project management, creating structure around human capital, staff development, strategic planning, or policy and practice development. His broad areas of expertise include board governance, strategy, strategic planning, business planning, and human resources.
As a veteran Board Member, Keith currently holds seats on the Board of Directors for University Hospital-­Newark, Programs for Parents, Inc. and Boys to Leaders Foundation. He has served as a Member on dozens of community organizations, schools, and nonprofits. He holds a Bachelor of Science – HRM from the Union Institute & University and completed the Executive Leadership Program at UCLA as well as the Advanced Leadership Program with United Way Worldwide.
Email [email protected] with any questions! 
---